Back End Marketing Systems
Systemize the most important part of your business…the Back End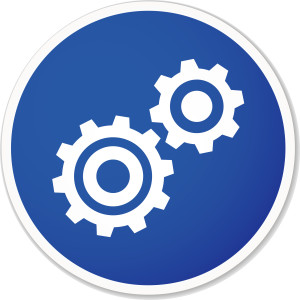 What Back End Marketing Systems are, and how they can increase your business's profits immediately
Back End Marketing Systems are valuable marketing systems that fall into the 'Resell' section of the R4 Sales System. They are crucial for large businesses that resell to their customers again and again, and can be used by small businesses with the same results.
Back End Marketing Systems can also be set up to get more referrals from customers, great online reviews, or even to build a highly targeted list of your current customers for additional products or services you offer.  For the sake of keeping this post as short and concise as possible, reselling to existing customers is the only aspect we'll be discussing. 
The term Back End Marketing Systems is used to describe a system where a business owner contacts their current, past, or would-be customers in order to achieve a goal. This goal could be to increase the number of repeat sales, update their customers about upcoming offers, or simply to provide good follow up after a sale has been completed and earn "good will".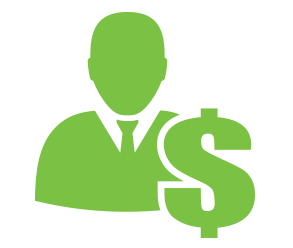 For any Back End Marketing System to be effective you must have at least 2 things in place:
A list of past customers that you can contact (typically by sms, email, or direct mail)

A way to automate the follow up with these customers and any new customers you serve in the future.
Preparing your list of customers can be a challenge if you are not well organized, but once you understand how valuable it is to have this list, and the ability to reach out to these past customers on are regular basis, you'll see why you need to make any changes necessary in your business right away build your list.
What's the value of a Back End System?
The reason why most business owners fail to contact their existing customers is because they just don't understand how valuable it can be. It's understandable. You are always hearing of the newest ways to get "new" customers, and how advertising on 'this radio station' or in 'that magazine' will get you more "new" customers in your door. It's what we hear and see all around us everyday. 
If you take a look at the buying cycle that your customers typically go through you'd understand the value of having a finely tuned Back End System in place for your business. Think about the last time you searched for a new business of some kind. Maybe you needed a plumber, roofer, or photographer for a wedding. You didn't have anyone that you trusted, and your friends and family weren't able to give you anyone either. What did you do?
Most of us would begin to look online (since our friends and family were no help) or check out directories for service providers in the industry we're looking for. We'd fumble around Google or the Yellow Pages that's been sitting on our door step for months. Maybe we'd hear a radio or TV ad,  and begin the tedious process of trying to decide who to call. We may want to see if they have good reviews online, or maybe we pick the company at the top of the Google's search results, or the one with the largest ad in the paper. However we decide, we then contact the company. 
Once we contact the first company, chances are we'll probably call a few more. Especially for roofing or a photographer since we want to get the best value for our money and work with a company we feel comfortable with. We make some calls, get a few estimates, then make a decision, and hopefully all goes well. We get our roof or plumbing fixed and the company that did the work for us got a 'new' customer.
Now think about it from the business's side of the equation. What did they have to do to get a shot at our business? Advertise, of course! If you've owned a business for any length of time you know that advertising can be a very expensive way to get new customers. The business you chose took the time and expense to advertise in a place they 'hoped' you'd find them, and then took a gamble that you'd call them when you had a need. Chances are they did this in more than one place, and for a long period of time. That can be very expensive and many businesses complain that they spend more money on advertising then they receive from the new customers it generates.
Here's the point. You may not know this, but studies have shown that the cost of getting a new customer is 7-10 times more expensive than keeping an existing customer. Why is that? Probably because most people do business with companies that they Know, Like, and Trust. If you have to constantly get new customers into your business  then you'll have to continually get total strangers to Know, Like, and Trust you in most cases before they spend money with you.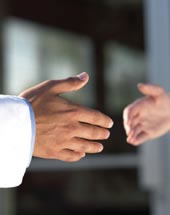 Referrals,  Past Customers, and KLT (Know-Like-Trust)
Think about why customer referrals are so valuable to a business. The person referring your business to someone else is already building up the Know, Like, and Trust factor in the potential customers mind. The person referring you starts the process so you don't have to and you can go right to the sale (in most cases anyway).
This is the reason why having a Back End Marketing System in your business can be just as valuable. Your past customers already chose to do business with you once. As long as you have a good product or service, most will still Know, Like, and Trust your business, which means they would probably buy from you again. Reaching out to these customers only makes sense. They are the proverbial 'low hanging fruit'.
When you think about ways to advertise your business, don't you want to put your money behind the advertising strategy that makes the most sense, has the best chance for getting you more business, and costs you the least amount of money possible? The answer is obviously YES! So don't ignore your most valuable asset and your loyal customers who you've spent good money on and invested time to build a good relationship with. They are your best chance of success!
What does a Back End Marketing System look like?
Setting up a good Back End System to contact your customer list strategically and effectively is not always a simple task. Especially for a business who has never done so before and doesn't understand the process. It's not that the concept is hard to understand, but you need to know what you're doing to avoid common pitfalls that many business owners are just not prepared for. 
An example of using a Back End System to reactivate a restaurant's past customers can be as simple as this: You have a restaurant with several thousand customers. You put your Back End System in place to contact these customers by email and SMS (text messages) when you want to. Great. Business is always slow at lunchtime and want to do something about it, so you create a special offer for a free dessert good only for lunch time. Then send out an email campaign as well as a SMS blast to your customer list. Boom. Next thing you know you have people coming in to take advantage of the offer and fill up your slow times. Success!
This is just one way a Back End Marketing System can be used, but you can also do things like:
Find out which of your past customers are RWA (ready, willing, and able) to buy from you again

Segment your list to find out more about your customers. If you have a restaurant you could separate people who like beer and sports from the families that have kids by running a campaign to give a "kids eat free" deal and a "2 for 1 beers on game nights" to see who is interested. This way you can better market to each of these folks in the future based on what they're interested in

Score your leads so your sales people know who to follow up with  based on their interaction with your campaigns. Did they open the email you sent them? Click on a link in the email? Fill out a form on your website? You can see this and have your system automatically score the most active leads as 'hot' prospects and not waste their time on people who

 

aren't ready to buy

Cut down on your advertising costs since you can increase revenue this way for a lot less money than most advertising. Money from a past customer is just as green as it is from a new customer!
Conclusion: Grow your business Faster than ever before by leveraging your most valuable asset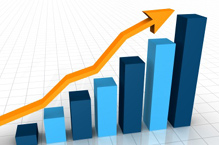 The most valuable asset in your business is your customer base. If you are doing nothing to keep in contact with them and keep them buying from you again and again then you are leaving a lot of money on the table. If you are thinking of ever selling your business than this is a sure fire way to increase its value. 
If you know this is something you need to do for your business but not sure where to start, then we can help. We can set up a system that does more than resell your services to your past clients. Like we said in the beginning, this is just 'one' of the ways you can use a Back End Marketing System to increase your business. Let us help you take your business to the next level and get your business the growth it deserves.
Fill out the web form on this page. Contact us Today!