Pay Per Click Marketing
If you're looking for an experienced pay per click marketing agency or Adwords consultant to help take your PPC campaigns to the next level, then look no further.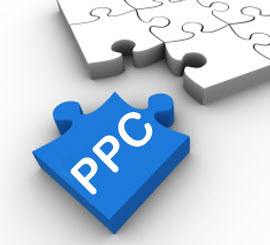 Local Marketing Managers have helped manage extremely large pay per click marketing accounts and campaigns to the tune of 1.5 Mil dollars in ad spend each month. We know what it takes to get your campaigns profitable or turn a losing campaign into a winner. Knowing how to set up your Adwords campaigns, do targeted keyword research, write and split test your ads, conversion tracking, and managing the campaigns each month is vital to a successful campaign. Many times the cost of having our marketing agency handle your campaign is less than the added savings once your campaigns perform better and bring you more sales.
Whether you are a large or small company, looking to get the most out of your pay per click marketing efforts, or you have yet to run your first Google Adwords campaign, we can help. We can do in-house consulting if you have a marketing team on staff running your campaigns or take over the PPC campaign entirely.
Simply contact us and we can devise a plan that will help you get the results you need today!